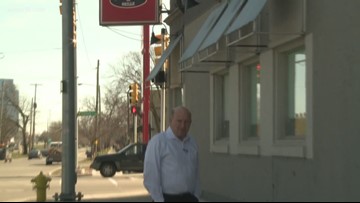 GRAND RAPIDS, Mich. - Grand Rapids restaurant owner Johnny Brann says he will not take down flags and a sign honoring police officers and military personnel killed in the line of duty.
"The flags and the names of the fallen heroes on the building are not coming down," he told us.
City leaders say the display on the Leonard St. restaurant is a violation of zoning ordinances. It has nothing to do with the content they say, but the quantity.
Read more...
http://www.wzzm13.com/mobile/article/news/local/grand-rapids-west/branns-restaurant-owner-wont-remove-police-and-military-memorial/543846398