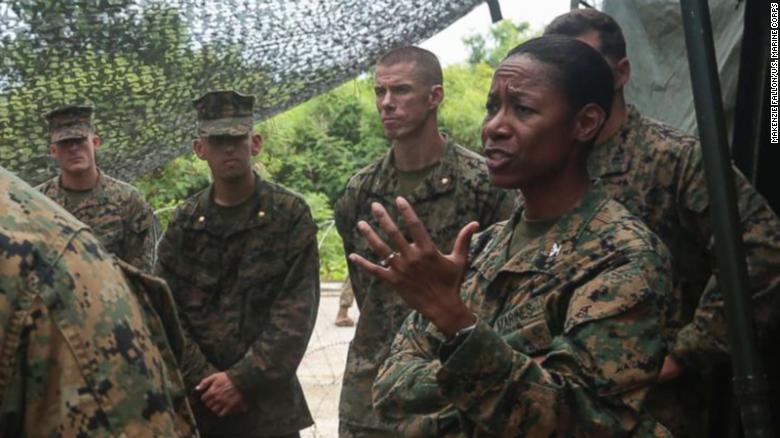 Washington (CNN)Marine Corps Col. Lorna Mahlock has been nominated to serve as the first black female brigadier general, the Marine Corps media office said.
Mahlock was nominated by President Donald Trump, and Defense Secretary James Mattis announced the nomination on Tuesday.
According to his announcement, Mahlock is currently the deputy director of the Operations, Plans, Policies, and Operations Directorate at the Marine Corps headquarters in Washington.
Her nomination was one of several by the President that Mattis announced Tuesday
Read more...
https://www.cnn.com/2018/04/12/politics/marine-corps-brigadier-general-first-black-female/index.html