As the Author of the #1 Amazon National-International Best Seller War Memoir "Battling the Storm Within" about living 20 years undiagnosed with PTSD, MST and the GWI. My mission is to empower others to address their own personal traumas, be healed, restored and live again. I believe in telling the truth, living the truth and being the truth. I will share the truth for it sets you free. I have battled my storm that was within me and won, so can you! Peace and blessings Sgt. Stephanie J. Shannon
Sunday, July 22, 2018
Starting next year, service members who have been in the military for more than 16 years will no longer be able to transfer GI Bill benefits to their dependents — a change to current Pentagon policy that's garnered mixed reviews from military advocates.
The Defense Department announced today it is instituting the 16-year cap, effective in one year, and making other changes "to more closely align the transferability benefit with its purpose as a recruiting and retention incentive," according to a statement.
READ MORE...
Thursday, July 5, 2018
Michigan Women Veterans Empowerment is launching our NEW Program Dirt Therapy: Veterans Agriculture & Agribusiness 2018-2019 Bootcamp Series this fall.
This is a partnership between MIWVE, MIFFS-Michigan Food & Farming Systems and MSU Extension Services
Details will be released soon... so stay tuned! ❤️✌🏾🙏🏾🇱🇷
www.empowermiwomenvets.com
Sgt Stephanie J Shannon was chosen by Author Bankole Thompson the incoming chief analyst and executive editor of The PuLSE Institute, Detroit's first anti-poverty think tank. I will serve in a honorary role as an Associate Fellow representing the veteran population.
The Institute believes her life's work reflects their mission as the Voice of America's Anti-Poverty. Sgt. Shannon will be submitting articles regarding how poverty impacts the veteran population that'll be widely shared in the media and discussed.
An unique opportunity to be a voice for the veteran population as a whole.
"The curse of poverty has no justification in our age." Martin Luther King Jr.
Read more....
https://thepulseinstitute.org/meet-the-academy-of-fellows/



The full United States Senate has passed a bill that allows physicians at the Department of Veterans Affairs (VA) to recommend medical marijuana to veterans living in states where the medicine is legal.
The Senate voted 86 to 5 on a spending bill that includes a provision to finally allow veterans living in medical marijuana states to receive recommendations from their physicians at the VA.
Read more...
https://themarijuanaherald.com/news/u-s-votes-86-to-5-to-allow-medical-marijuana-for-veterans/
Under a provision included in a budget bill which funds the Department of Veterans Affairs (VA) through Fiscal Year 2019, U.S. government doctors will be allowed to recommend
medical marijuana to veterans
. The provision prevents feds from interfering with the ability of a veteran to participate in a state-approved medical marijuana program or from denying any VA services to veterans who do so.
Read more...
https://www.potnetwork.com/news/breaking-us-senate-grants-veterans-right-use-medical-marijuana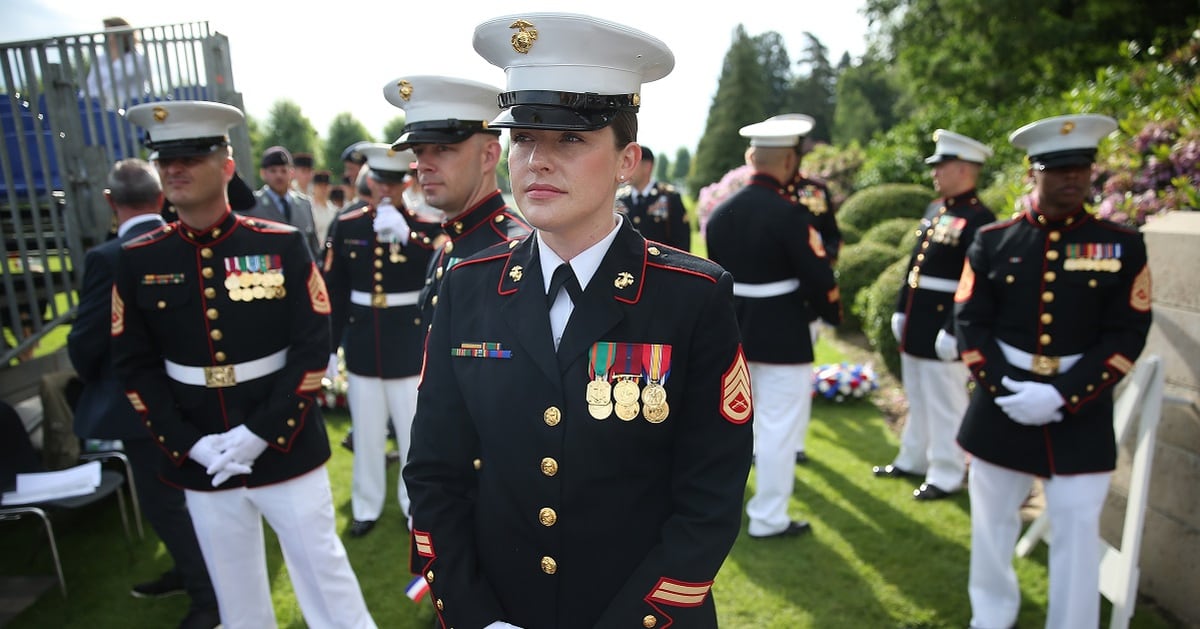 Female enlisted Marines
are promoting at faster rates than men — on average picking up E-6 almost a half year
more quickly than male Marines,
Defense ­Department data shows.
The unexpected trend is
unique to the Marine Corps
; a Military Times analysis of forcewide promotion data from 2016 and 2017 shows no similar gap among soldiers, sailors or airmen.
The surprising numbers indicate that the trend may start early in a Marine's career and persists nearly until retirement.
Click here to Read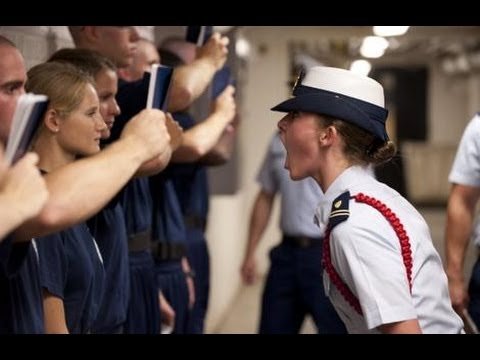 Being in the military means keeping up with grooming standards. Being a woman in the military means keeping up with grooming standards of the military and society. While there is a lot of press around sexual harassment and assault in the military, and it is a real problem, there are plenty of other aspects to being a female in uniform. It also means plenty of trash talk, confusion, and humorous adventures dealing with men in the line of duty.
Read more...
https://www.wearethemighty.com/articles/7-everyday-struggles-women-deal-serving-military
ATLANTA
- A disgruntled veteran set himself on fire in protest Tuesday outside the Georgia Capitol in downtown Atlanta, according to the Georgia State Patrol.
Read more...
http://www.fox5atlanta.com/news/veteran-sets-himself-on-fire-outside-georgia-state-capitol
The #MeToo movement is now an undeniable force in American culture—but a new poll is a reminder that not everyone thinks it's entirely a force for good.
According to
a new poll of 6,251 adults released by the Pew Research Center
on Wednesday, 31% of respondents say that women making false claims about being sexually harassed or assaulted is a major problem in today's workplace. Another 45% think baseless allegations are a minor problem.
Read more...
http://fortune.com/2018/04/04/fake-metoo-claims-pew-research/
One concerns Trump and the makeup of a commission focused on closing VA facilities. The other concerns transferring funding of veterans' healthcare from VA facilities to private entities.
Click here to read article
Toxic breast milk. Contaminated umbilical cords. Testicular cancer. Organ failure.
These are just some of the side effects of the chemical compounds that have poisoned drinking and groundwater sources at dozens of military bases across the country, according to a major government
study
that the White House and Environmental Protection Agency
sought to keep from the American public
.
Read more...
https://taskandpurpose.com/military-base-water-contamination-study/
Shuttered clinics and transferred doctors have veterans fearful the Brooklyn VA hospital is on its way to closing.
Read more...
https://nypost.com/2018/06/16/veterans-fear-brooklyn-va-hospital-may-soon-shut-down/
A Veterans Affairs official says a Vietnam-era veteran died Wednesday outside the emergency room of the Leavenworth VA medical center.
Joseph Burks, a regional spokesman for the VA, said Michael Douglas, 69, died from a self-inflicted gunshot wound at 4 p.m. in the parking lot outside the ER.
Read more...
http://www.cjonline.com/news/20180615/veteran-dies-outside-emergency-room-at-leavenworth-va-hospital
President Trump on Wednesday signed the VA Mission Act, a new bill that seeks to overhaul the Department of Veterans Affairs and provide more healthcare options to veterans.
The $55 billion bill will change how the VA pays for private care, expand a VA caregiver program for pre-9/11 vets and start the process of reviewing the overall infrastructure of the VA itself.
Read more...
https://americanmilitarynews.com/2018/06/trump-signs-55-billion-bill-to-give-vets-more-healthcare-options-va-overhaul-and-more/